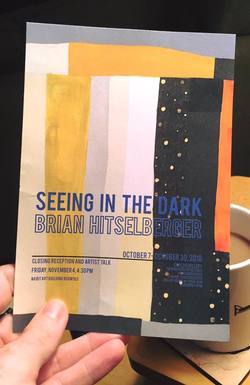 2016 solo exhibition at the University of the South, in Sewanee, Tennessee. Included in the show were works on canvas, panel and paper, all exploring the theme of the night. Also included was large wall piece "Night Mind," originally created for "Forgetting the Self."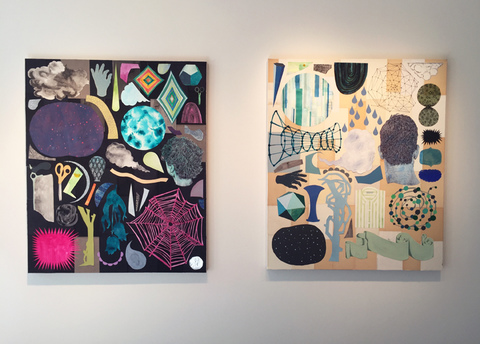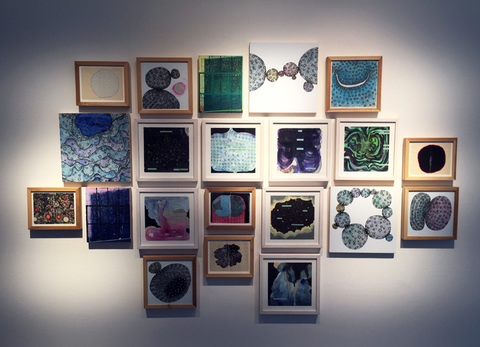 Grouping of small works on paper made in various studios, in sketchbooks, while traveling, etc.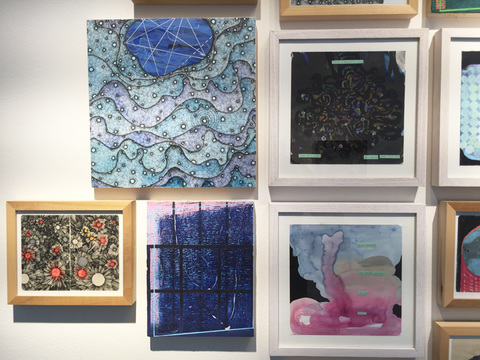 Detail of small works grouping.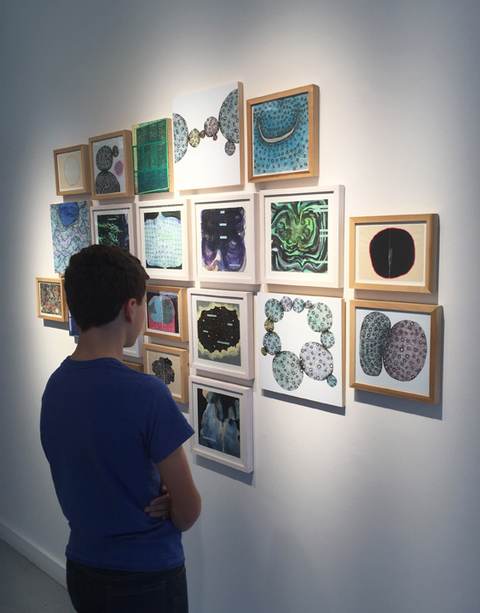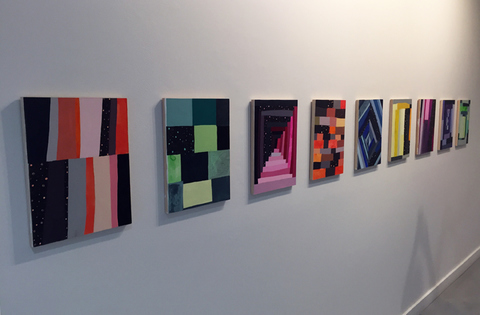 Recent small quilt paintings, acrylic and ink on paper mounted on panel.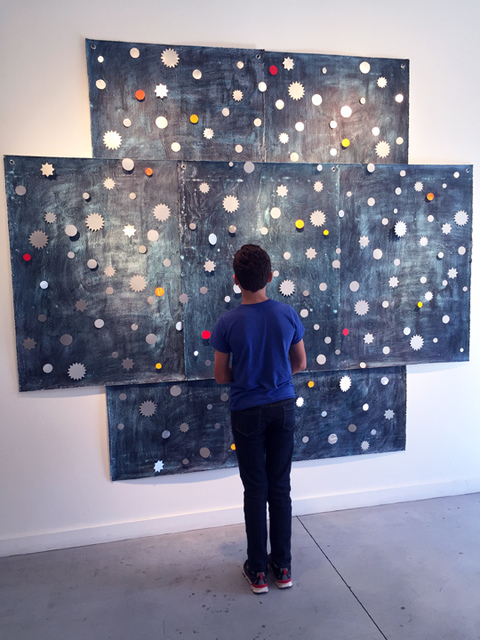 Re-installation of "Night Mind" with viewer.